Tales From Carpentaria
Imora of Orichalchum
Captain of the Luck's Rake, she follows the winds and tides of chance as she seeks the Rift that will free her imprisoned race
Description: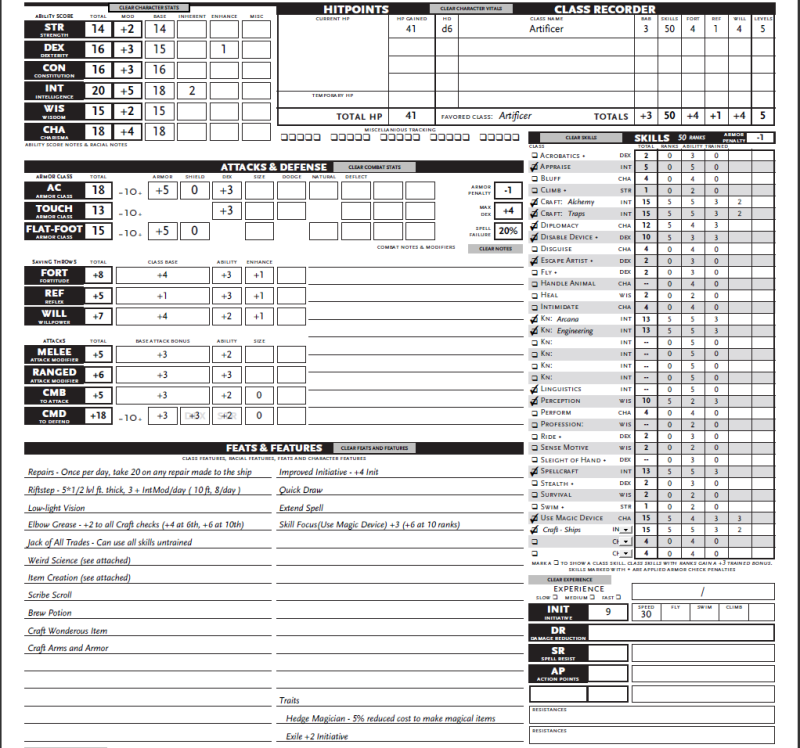 Bio:
Imora was born and raised on the Isle Orichalchum, so named as it's primary gemstone was Orichalchum. As a very young child, she liked to dangle her legs off the edge of that island, watching other islands drift by. Yes, I said drift. You see, these islands didn't float in water, they floated in space. A dimension pocket to be exact, designed just so to forever imprison Imora and her people for all of eternity. And Imora was special amongst her people. She was dubbed a Riftseeker at a very young age. She had been given a chunk of Orichalchum to play with, but instead she just gazed at it rather intently. Then, as if she could see right through it's molecular makeup, she took a small hammer and tapped it once, causing it to shatter into hundreds of perfectly identical cut stones. This was the sign.
The rest of her life was spent learning to harness the powers of the Riftseeker, a rare manifestation of her people, one in ten-thousand born with the ability to see and manipulate the microscopic stuff that everything is composed of. During this time, the only friends she had were the ship-builders, whom she worked with very closely, and her would-be crew, the men and women selected to join her on her journey. "To where?" You might be wondering, being as how she and her people lived in a dimensional pocket/prison.
That's the beauty of it, you see. A Riftseeker can manipulate the patterns and fabrics of the material, in such a way as to allow them to pass through. A Riftseeker of extraordinary skill and ability is even able to pass through the barrier that makes up this astral prison. Imora would be able to leave, with a ship and crew. Why leave? Because many upon many years ago, someone managed to break in to this prison, and spoke of great prophecy. This man foretold Imora's people of a great rift that, if opened, would appear in the very center of this pocket, granting them freedom at last. Hence why those like Imora were called Riftseeker's. They're goal, their mission in life was to escape and to find the Rift, open it, and bring freedom at last. Many a riftseeker has left on such a journey, and not once has a rift opened in their pocket dimension, but Imora's people still hold hope, and that hope now rests fully on Imora's shoulders.
And so, she practiced her matter manipulation, trained her crew and built her ship, all the while learning how to manipulate the energies of things to create devices of wonderous potential. Finally, the time came. Her ship was finished, her crew prepared, and her ability at it's peak. An enormouse chunk of Orichalchum was harvested from her home island and installed as the ship's power source, allowing it and its inhabitants to travel through any space without limitation. Taking the helm, she ordered her crew to brace themselves as she piloted it to the edge of the barrier. Drawing in all her power, she pushed the ship through the barrier, using every last ounce of her willpower. When she came to on the otherside, her victory was bittersweet. She had been able to bring herself and the ship through the barrier, but her powers had not extended to the crew. She mourned the loss of her valiant and brave kin, wondering if every Riftseeker before her experienced the same grief. After a few moments she steeled herself, and piloted the ship on the course given to her people by the prophet so long ago. It led to a singlular fixed-point rift. That meant that while this side of the rift was constant, it could send whoever passed through it anywhere at all, completely at random. This was perfect for someone who had no idea where to search. Before passing through, she followed the instructions to attune her ship to this point, so she might always return here and try again. It was difficult to perform without a crew, but satisfied that the attunement was completed, she pushed onward…